Though cataract surgery has a higher success rate pedigree, it is not always a walkover. The involvement of a seasoned surgeon makes it more certain to have the expected result afterward. Like any other procedure, cataract surgery is a partnership between the patient and doctor. If any partner fails in their responsibilities, severe complications are inevitable.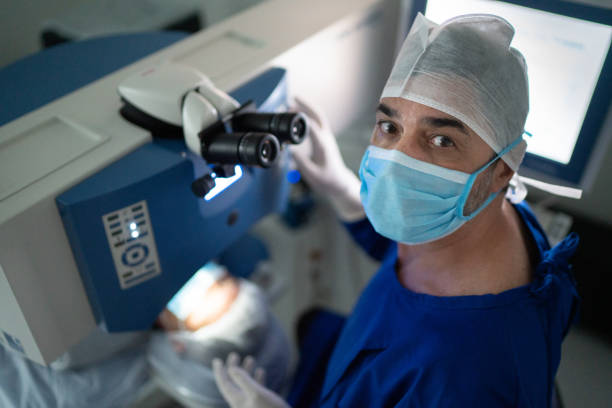 It is now plain that much of the success of cataract surgery lies in the hand of the surgeon. That's the reason you can't afford to patronize a quark. In reality, the cataract procedure looks simple; it's all about removing the affected natural lens and replacing it with an artificial one. However, it can only be that simple if you work with experts with a vast understanding of the procedure.
So, how do you find a proficient surgeon for cataract treatment? That's the reason for this ar6ticle. I am ready to walk you through the entire process from beginning to end. In this post, we will define the different professionals in the eye care field, discuss what you need to find for a cataract surgeon, and examine a few other steps to take after you have made your choice. 
Are you ready for a surgeon hunting? Read on carefully with maximum attention.
First, it is essential that we first discuss the eligible professionals to perform cataract surgery in the medical world.
Who can perform cataract surgery?
The medical world is so broad with several branches. As a result, we have so many health care providers with different specializations. Interestingly, you can have ten other surgeons with different areas of specialization. So, not all surgeons can perform cataract surgery. Don't make that mistake.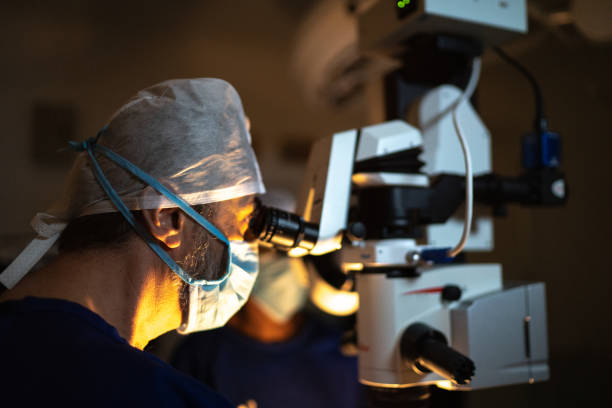 To be precise, only eye doctors (also called ophthalmologists) can perform cataract surgery. Why? They are kinds of medical doctors that specialize in treating eye problems. Meanwhile, ophthalmologists function in two ways: they can treat eye problems using medications or perform eye surgery. Aside from ophthalmologists, other eye doctors who can provide health care for your eyes are:
Opticians: these are medical doctors specializing in prescribing eyeglasses and contact lenses. They are not trained to treat eye problems either by providing medications or performing surgery.
Optometrists: These are also medical practitioners with a license to conduct eye examinations. They can treat specific eye problems but surely not cataracts. Note that optometrists are not doctors. Of course, they can diagnose cataracts, but they can't perform the surgery.
In your search, make sure you don't mix things up. Be sure of the healthcare provider's area of specialization before you agree to patronize.
Now, we have learned that only an ophthalmologist can perform cataract surgery. So, how do you choose a seasoned ophthalmologist for your cataract surgery? It is simple. You need to watch out for a few things to make the best choice. Visit http://relaxmyeyes.com/everything-you-should-know-about-cataract-surgery/ to read about Everything You Should Know About Cataract Surgery.
Things To Look Out for When Choosing A Cataract Surgeon
The following are several factors you need to consider before choosing a surgeon for a cataract procedure: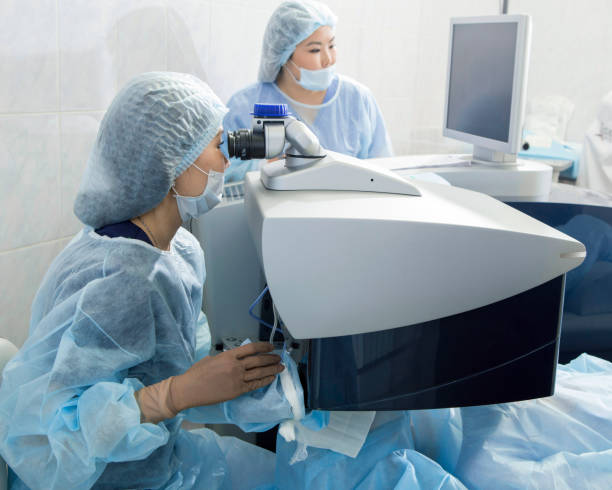 Credentials. One of the sure things that prove an ophthalmologist is qualified is to check his certificate. In reality, the papers might not determine the expertise but the speech volume. Most importantly, dare to know if the surgeon is board certified. If not, it's a red flag. Being certified means your doctor has the adequate training and experience required to perform the surgery.
Also, you need to be careful not to hire a surgeon who has a history of unsuccessful operations, fraud, or malpractices. How would you know that? You can check for the surgeon's records on the official website of the professional body he belongs.
Experience. A seasoned surgeon will always do things better. Dealing with an experienced ophthalmologist will make you feel safe throughout the entire procedure. It takes experience to know what to do and avoid before, during, and after the surgery. The best way to quantify the experienced of your surgeon is to ask specific questions like how many years has he been practicing and how many cataracts surgery has he done so far? What is his success rate? If the answers are convincing enough, you are on the right track.
Specialty. Do you know that not all ophthalmologists perform cataract surgery? That's another cracker. Some eye doctors may focus on treating only glaucoma, while others specialize in age-related macular degeneration. Hence, it is essential to ask if your surgeon specializes in treating cataracts. It takes only a specialist to learn about the latest methods and techniques in cataract treatment.
Surgical options. During cataract surgery, your surgeon would have to replace the affected lens with an artificial lens. But, artificial lenses are available in many types. A new multifocal artificial lens gives you a sharper vision, which experienced surgeons use. Dare to ask your surgeon about the surgical items he knows would be good for you. If he prescribes something of lower quality, stay away.
The Final Steps In Choosing Your Cataract Surgeon
Now that you know what you should look out for in a surgeon, the next thing is to get many names and begin researching each of them. At this juncture, you already have a list of qualified names with probably the same merit. Then, you would have to compare them head-to-head based on success stories and recommendations. You can also visit a professional medical body to ask for referrals. The aim is to make sure you pick the best out of the best available.
In Conclusion
Remember, we mentioned earlier that cataract surgery is a partnership between you and your surgeon. Once you have made your choice, the next thing is to schedule a consultation. The meeting is mainly meant for examination and questioning. Mind you, the questioning is not a one-way flow. Both you and your doctor needs to ask questions and provide answers accordingly to ensure the success of the surgery.